On this episode, Katherine Cullen, LMSW, stops by to discuss her article "Seven Secrets To Liking Yourself More." She breaks down the consequences of self dislike and how everyone can benefit from improving the way they feel about themselves.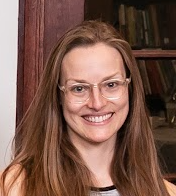 Katherine (Schreiber) Cullen, LMSW, is a psychotherapist and co-author of The Truth About Exercise Addiction: Understanding The Dark Side of Thinspiration. She received her MSW from Fordham University and is currently pursuing an MA in Applied Catholic Theology at the University of Mary. Katherine is currently licensed to practice therapy in the states of NY, ME, PA, and VA, and she provides remote psychotherapy through Juniper Therapeutic Services. She works primarily with adults and couples who struggle with communication issues, emotion regulation, interpersonal skills, depression, anxiety, panic, poor self-image, and stress management. Katherine uses a variety of techniques from cognitive behavioral therapy (CBT), dialectical behavior therapy (DBT), acceptance and commitment therapy (ACT), and mindfulness based stress reduction (MBSR) with her clients. She currently lives in New York City with her husband and writes a blog for Psychology Today. Her work has been featured in TIME, Cosmopolitan, SELF, and The British Medical Journal (BMJ).
Made a mistake? You're not alone. Here is a link to the Twitter thread about mistakes that people have made at work!
Click HERE to check out her Instagram and HERE for her Twitter.
Podcast: Play in new window | Download
Subscribe: Google Podcasts | RSS | More