Michelle P. Maidenberg, Ph.D., MPH, LCSW-R, CGP stops by to discuss 10 mindful lessons you can use to strengthen all of the relationships in your life.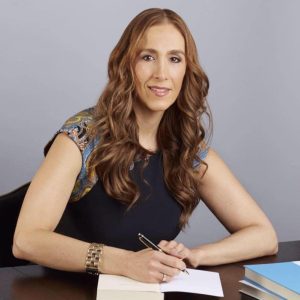 Michelle P. Maidenberg, Ph.D., MPH, LCSW-R, CGP maintains a private practice in Harrison, NY. She is an adjunct graduate professor of Mindfulness Practice at New York University. She is the president and clinical director of the Thru My Eyes Foundation, a 501c3 organization that helps individuals with life-threatening illnesses create a video legacy for their loved ones. She has advanced training in CBT, ACT, Structural Family Therapy, Mindfulness, Polyvagal Theory, and is a Level II trained Eye Movement Desensitization Reprocessing (EMDR) therapist.
Dr. Maidenberg is a contributing editor of GROUP, the journal of the Eastern Group Psychotherapy Society. She has also published in varied professional journals and was quoted in The New York Times, the Daily News, Fitness, Woman's Day, Parents, and many other publications. Her book Free Your Child from Overeating: 53 Mind-Body Strategies for Lifelong Health utilizes strategies underpinned in Cognitive-Behavioral Therapy (CBT), Acceptance and Commitment Therapy (ACT), and Mindfulness. Her new book is ACE Your Life: Unleash Your Best Self and Live the Life You Want.
Click for more information on Dr. Maidenberg:
Visit her website
Check out her blog on Psychology Today
Purchase her books
Podcast: Play in new window | Download
Subscribe: Google Podcasts | RSS | More