On this episode psychotherapist, Kaytee Gillis, LCSW-BACS, chats about her article 6 Steps Toward Recovery From a Toxic Relationship.  She describes the six steps, discusses how survivors can move between the steps,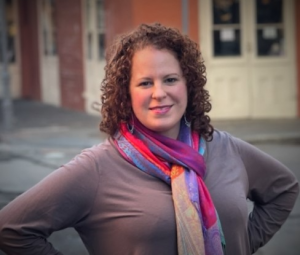 Kaytee is a psychotherapist, author, and consultant with a passion for working with survivors of relationship and family trauma. Her first book, Invisible Bruises: How a Better Understanding of the Patterns of Domestic Violence Can Help Survivors Navigate the Legal System, released in 2021, sheds light on the ways that the legal system can perpetuate the cycle of domestic violence by failing to recognize patterns that would otherwise hold perpetrators accountable and protect survivors. Her new book, It's not High Conflict, It's Post Separation Abuse is set to be released in February.
Kaytee has been featured on Psychology Today, iheart radio, Psychotherapy Networker, The Dr. Wendy Walsh Show, CP24 News out of Toronto, Newsweek, The Mind Journal, Shaye Ganam's radio show, and numerous others.
To get in touch with Kaytee:
www.kaytlyngillislcsw.com
Instagram: @KurleeKaytee
Instagram: @Claras_ _Voice – support for survivors and allies
Facebook: Claras Voice- a group in support of survivors and allies
Twitter: @Kaytee_Gillis
Blog: Invisible Bruises, Psychology Today
Podcast: Play in new window | Download
Subscribe: Google Podcasts | RSS | More