Best friend to the show, Dr. Candice Creasman, discusses the "fawn" trauma response and how it is different from the other trauma responses of fight, flight, and freeze.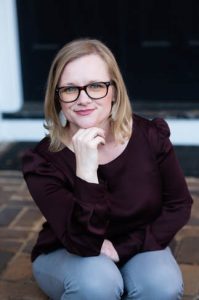 Candice Creasman Mowrey, PhD is a Licensed Clinical Mental Health Counselor Supervisor with a Masters in Rehabilitation Counseling and Psychology and a Doctorate in Counseling and Counselor Education. She has been in practice for 15 years working with survivors of domestic violence and sexual trauma, individuals with addictions, chronic pain, mood and personality disorders, and severe mental illness. She provides consultation and clinical supervision for individuals and small groups in addition to large scale speaking engagements. Her emphasis is intersectional emotion regulation and mindfulness. She is Health At Every Size-aligned, and works to incorporate body-acceptance and self-compassion into her work with clients and groups.
For more information about Dr. Creasman please visit her website HERE. Or visit her Facebook and Instagram pages!
Podcast: Play in new window | Download
Subscribe: Google Podcasts | RSS | More