Amber Trueblood joins the show to discuss her article "True Emotional Resilience Requires True Self-Care". Amber highlights the differences between true self care and surface self care.  She also discusses the five different types of anxiety styles and suggests specific true self care ideas for each of the styles.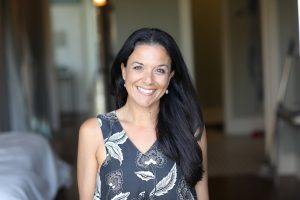 Amber Trueblood, MBA, is a licensed marriage and family therapist (LMFT), best-selling author, speaker, and mother of four sons. She has over 25 years of experience in mental health, and co-founded The M.E.C.A. Project to help teens and young adults thrive Mentally and Emotionally through Conscious Awareness. Amber has been featured in People, Oprah Magazine, CNN, Motherhood Maternity, Good Day LA, CBS8, FOX5, KTLA5, and many more.
To read Amber's Psychology Today blog click here.
To purchase any of Amber's books click here.
Take Amber's Anxiety Style Quiz by clicking here.
Podcast: Play in new window | Download
Subscribe: Google Podcasts | RSS | More