Robyn Brickel, M.A., LMFT  discusses Complex Post Traumatic Stress Disorder.  She defines CPTSD, outlines best practices for recovery, and examines how it is both similar and different to PSTD.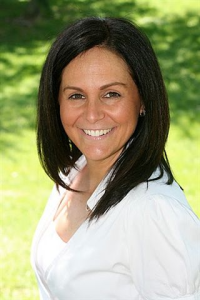 Robyn is a Licensed Marriage and Family Therapist with 25+ years of experience providing psychotherapy, as well as the founder and clinical director of a private practice, Brickel and Associates, LLC in Old Town, Alexandria, Virginia. She and her team bring a strengths-based, trauma-informed, systems approach to the treatment of individuals (older adolescents and adults), couples and families.  She specializes in trauma (including attachment trauma) and the use of dissociative mechanisms, such as: self-harm, eating disorders and addictions.  She also approaches treatment of perinatal mental health from a trauma-informed lens.
Robyn guides clients and clinicians who wish to better understand the impact of trauma on mental health and relationships. She has a wide range of post graduate trauma and addictions education and is trained in numerous relational models of practice, including Emotionally Focused Couple Therapy (EFT), the Psychobiological Approach to Couple Therapy (PACT), and Imago therapy.   She is a trained Sensorimotor Psychotherapist and is a Certified, Senior Facilitator for Trauma-Informed Stabilization Treatment (TIST), Certified EMDRIA therapist and Approved Consultant.  Utilizing all of these tools, along with mindfulness and ego state work to provide the best care to her clients. She prides herself in always learning and expanding her knowledge about the intricacies of treating complex trauma, trauma's impact on the person and body, including the impact on maternal mental health and perinatal distress, all to aide clients in healing and post traumatic growth.
Read much more about Robyn on her website
She frequently shares insights, resources and links to mental health news on Facebook and Twitter and Instagram as well as in her blog at BrickelandAssociates.com
Podcast: Play in new window | Download
Subscribe: Google Podcasts | RSS | More