Jourdan Travers defines the term "trauma bond" and discusses what relationships typically have them and why they are a powerful dynamic in relationships.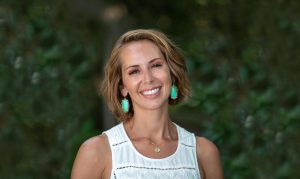 Jourdan Travers is a Licensed Clinical Social Worker who specializes in the treatment of anxiety, mood, substance abuse/dependence, and personality disorders. She received her MSW from The University of Maryland and her B.A. in psychology from California State University Northridge. She is a well-respected psychotherapist trained in CBT, DBT, Trauma-Informed Care, Mindfulness, and Psycho-Education. She has previously worked at Promises Treatment Center and Malibu Vista in Malibu, California, and the Lindner Center of Hope in Cincinnati, Ohio.
Ms. Travers has experience working with a range of patient populations, including individuals with severe mental illness as well as those with less acute diagnoses. Ms. Travers takes a holistic approach to mental health treatment — utilizing a variety of therapeutic approaches to help clients move through distressing thoughts, managing overwhelming emotions and urges, and focus on their strengths to achieve long-term results.
To schedule and appointment with Jourdan click here.
Check out Jourdan's Instagram here and her Facebook here.
Podcast: Play in new window | Download
Subscribe: Google Podcasts | RSS | More