Dr, Denise Fournier visits to discuss how to attract, maintain, and end relationships from a conscious, self-aware space.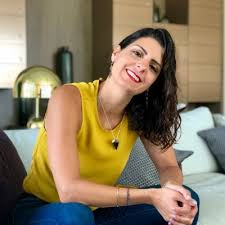 Dr. Denise Fournier is a Miami-based psychotherapist, coach, university professor, and facilitator. With over 15 years in the mental health field, she's worked with several hundred people, guiding them on their own unique growth journeys. She facilitates safe and sacred spaces for people to connect inward, work through challenges, define their own unique self-expression, and discover the healer and teacher living inside of them. Denise's unique psychospiritual approach blends evidence-based mental health modalities with ancient traditions that unify the mind, body, and spirit.
Interested in receiving personalized coaching from Dr. Fournier? Beginning in Jan 2020 she will be providing remote services through  
https://denisefournier.com/
.
Podcast: Play in new window | Download
Subscribe: Google Podcasts | RSS | More