I interview Jessika Sands about the link between trauma and addiction.  We discuss brain development, where trauma is stored in the brain, and why survivors of trauma are sometimes more likely to develop an addiction.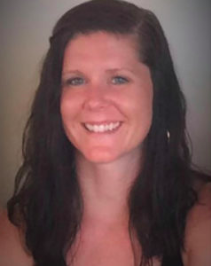 Jessika Sands, MA, LPC, LAC is a licensed therapist, licensed addiction therapist and EMDR consultant. She provides EMDR, Brainspotting, and substance use therapy at AspenRidge Recovery and in private practice. She recently started a Neurofeedback business.  She specializes in complex trauma, dissociative disorders, and chemical addiction.
Jessika is a trauma survivor that sought her own therapy at many different points in her life. She's found the continued work on her own self-growth has given her the ability to truly help other trauma survivors. She believes each person's journey is unique and has admiration for the clients she has had the opportunity to work with and looks forward to each new possibility of contributing to healing.
To learn more about…..
EMDR: Click Here
Brainspotting: Click Here
Neurofeedback: Click Here  and Here
Podcast: Play in new window | Download
Subscribe: Google Podcasts | RSS | More