On this episode I chat with Dr. Elinor Greenberg about narcissism.  We discuss the difference between healthy narcissism and having the personality adaptation.  We answer the burning questions: Does a narcissist love you? And what causes the Narcissistic Personality Adaptation? We also outline the predictable stages of a romantic relationship with a narcissist.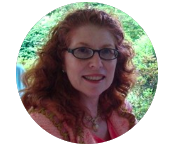 Dr. Elinor Greenberg is an internationally renowned Gestalt therapist who specializes in the diagnosis and treatment of Borderline. Narcissistic, and Schizoid Personality Adaptations. Dr. Greenberg is the author of the book: Borderline, Narcissistic, and Schizoid Adaptations: The Pursuit of Love, Admiration, and Safety. She also has a free online blog called "Understanding Narcissism" on psychologytoday.com and has over 1000 posts on these topics on Quora.com. Dr. Greenberg travels the globe teaching other therapists about these topics.
You can access Dr. Greenberg's book by clicking here.
Her blog can be found here.
Her posts on Quora can be found here.
Podcast: Play in new window | Download
Subscribe: Google Podcasts | RSS | More