In this episode GiShawn Mance, PhD discusses imposter syndrome.  She defines what it is, the feelings associated with it, whether it is truly a "syndrome", how to conquer any feelings of insecurity, and why women tend to experience it more.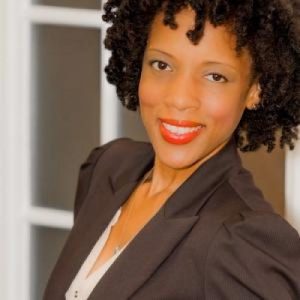 Dr. GiShawn Mance is a clinical psychologist licensed in the state of Maryland.  She is dedicated to providing quality, comprehensive mental health services to meet the individual needs of each client.  Dr. Mance provides clinical individual, group, and family services to children and adults.  Her specialty areas include child mental health (6 yrs – 12yrs), trauma treatments, attention deficit hyperactivity disorder (ADHD), and parent support.  Other clinical areas of expertise include mood and anxiety disorders, issues of adjustment, life transitions, and anger management.
Dr. Mance also has extensive experience in conducting cognitive assessments for children, adolescents, and adults.  Dr. Mance received her doctorate in clinical psychology from DePaul University.  She completed her clinical internship at Duke University Medical Center where she trained extensively in trauma treatments, ADHD, family therapy, and community mental health.  She has a master of arts in community psychology from Florida Agricultural and Mechanical University, and a bachelor of science from Bethune Cookman University.  Dr. Mance completed a postdoctoral fellowship in community based participatory research at Johns Hopkins Bloomberg School of Public Health.Dr. Mance has partnered with communities both domestically and internationally influencing mental health practices and research. She has contributed to the national dialogue on race and mental health as a guest on WHUR, NPR, the Washington Post, National Geographic, and Yahoo.com.  
Podcast: Play in new window | Download
Subscribe: Google Podcasts | RSS | More